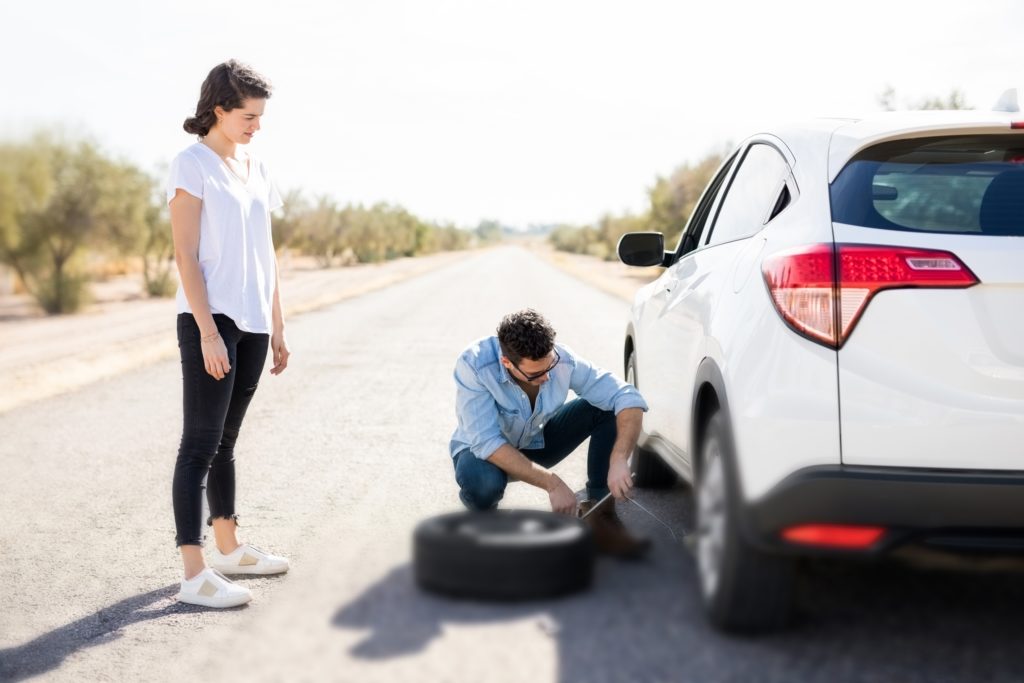 Tyres are the leading vehicle related contributory factor among fatal road crashes in South Africa
Safety, quality, longevity and driving comfort should be top of mind when it comes to tyre purchases
With the holiday season underway, many motorists may be planning to use their hard-earned savings or year-end bonuses to tackle vehicle maintenance projects, including replacing worn or damaged tyres for the new year ahead. While it might be tempting for cash-strapped consumers to consider cutting corners when it comes to investing in new tyres, that budget buy could end up being a costlier option in the long run, says the South African Tyre Manufacturers Conference (SATMC) – a representative body of the four tyre manufacturing companies in South Africa.
Nduduzo Chala, SATMC Managing Executive, said motorists should remember that the best tyres are those made with safety, quality, durability and driving comfort in mind.
"Your tyres are the only part of your vehicle that directly meets the road surface, bearing your car's weight and providing traction, so they are an essential part of keeping you, your passengers and other road users safe. Poor tyres can reduce the performance of your car, increase your stopping distance, raise the risk of skidding, and, if under-inflated or worn, will increase fuel consumption and CO2 emissions. Smooth or worn tyres and tyre bursts can also lead to devastating crashes and fatalities, therefore drivers and vehicle owners should never skimp when it comes to having safe, reliable and trusted tyres on their vehicles," he said.
Tyres are especially important over the peak holiday period, which sees increased traffic volumes and an uptick in crashes and fatalities across South Africa. Statistics from the Road Traffic Management Corporation show there were 1 395 fatal crashes and 1 808 fatalities during the festive period from December 1, 2021, to January 11, 2022. RTMC data indicates that tyres are the leading vehicle related contributory factor in the country's fatal road crashes, after human factors.
Tyre dumping and road safety
An important aspect of the SATMC's programme of driving road safety has been its efforts to lobby against tyres from China being 'dumped' into the South African tyre market.
"Dumped imports of passenger, truck and bus tyres from China, are not just bad news for road safety, but also have a negative impact on the sustainability of the local tyre manufacturing sector," says Chala.
But what exactly is 'dumping' and why is it bad?
Dumping is unfair international price discrimination, where:
the same product is sold at a lower price in an export market than in its domestic market, causing material injury to domestic manufacturers producing an identical or similar product to the dumped import– according to the International Trade Administration Commission (ITAC) definition
the price of a product when sold in the importing country (e.g. the "export price" in South Africa) is less than the price of that product in the market of the exporting country (e.g. the "normal value" in China) – according to World Trade Organisation (WTO) definition
Dumping has a negative impact, explains the SATMC, because:
any product imported at a rock-bottom price usually points to substandard production and quality – and this is especially worrying when it comes to a safety-critical product like tyres
dumping causes material injury to local industry, because it erodes local capacity, hampers investment, and negatively impacts direct and indirect job creation
Tips from the SATMC for choosing a reputable tyre brand over dumped Chinese imports include:
Be informed. Before you purchase, do your research, get genuine feedback, check ratings online or ask a reputable tyre retail outlet for advice on the most suitable tyre options for your vehicle and intended use. A good tyre should have long lasting grip throughout its lifespan, whereas the grip on many cheaply manufactured Chinese tyres can wear off after the first 10 000 kilometres even if grip appeared good at first. Longevity, with a longer tyre life and higher mileage output, are also important, as are noise levels and ride comfort.
Be aware. Know that even though a tyre's markings can state it is engineered in one country, it could still be manufactured in another.
Go with the best performing tyre that you can afford. Know that all reputable tyre manufacturers offer a wide range of tyres to suit all budgets and uses. Pick a trusted mid- or budget-range tyre if you cannot afford to go for the more premium options.
Have a longer-term outlook with tyres. A tyre might cost you less now, but it might work out more expensive in the long run, because it needs to be replaced every year or two due to poor treadwear, sidewall failures, loss of tyre grip and decreasing performance over time.
Check and maintain your tyres regularly. Remember that regular tyre checks are invaluable for extending the life of your tyres – no matter what tyre you choose. So, ensure you regularly inflate (to the correct pressure), rotate (every 8000 – 10000km) and evaluate your tyres.
"As the SATMC we actively engage consumers and other stakeholders to bring awareness and empower them around road safety. We're also the voice of the local tyre manufacturing sector when it comes to trade, economic and environmental policies. This is why we are tackling the issue of dumped Chinese tyres head-on in South Africa, as we believe it has serious implications for road safety and is causing material injury to the local industry," says Chala.