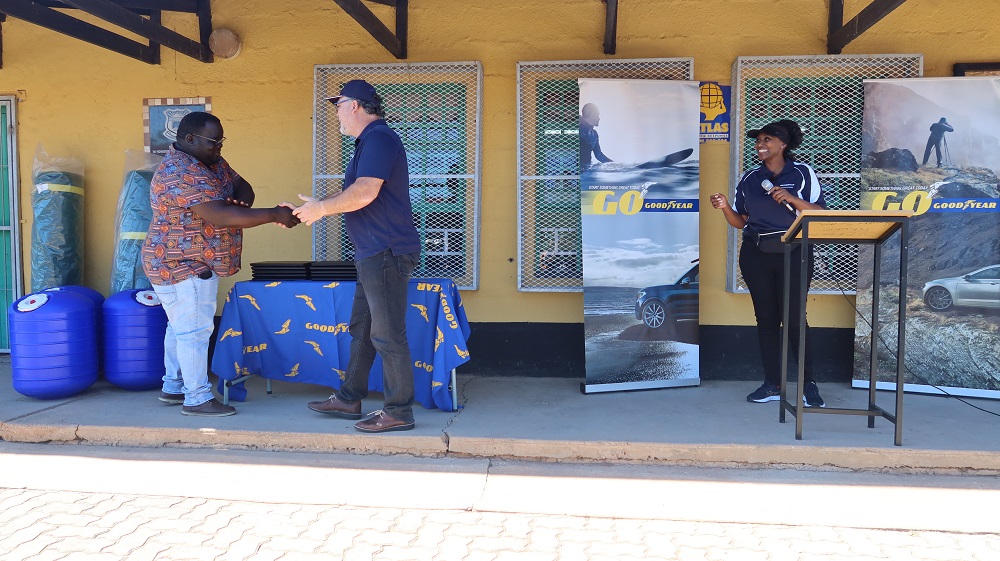 Over 20 volunteers from Goodyear South Africa turned up at Stephen Nmoko Primary School in Kariega, kwaNobuhle Township, yesterday morning, to help participants in the School and Community Garden Project. This is the second year that Goodyear South Africa is supporting the local community with starting their own vegetable garden to support the local community getting access to better nutrition. In addition, Goodyear South Africa also donated 10 laptops to the school to support the IT literacy of students.
"Goodyear South Africa is proud of the social role that we play in supporting the upliftment of the community in the Nelson Mandela Bay area, as we have done for the past 75 years," said Richard Fourie, Managing Director, Goodyear South Africa. "It gives me pride to highlight that Goodyear South Africa's relationship with Stephen Nkomo Primary, which dates back to 2017, has grown from strength to strength. I am excited to see the expanded positive impact our Garden Project will have on our community."
This activity forms part of the Goodyear Global Week of Volunteering, where Goodyear associates around the world strive to make a positive impact in the communities where the company operates in.