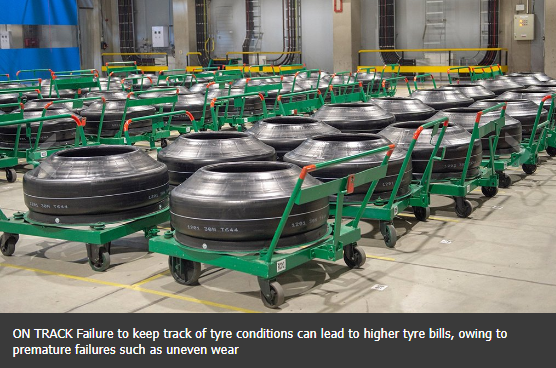 Sumitomo Rubber South Africa (SRSA), part of global tyre and rubber company Sumitomo Rubber Industries, has invested more than R2.1-billion in a "state-of-the-art", purpose-built 180 000 m2 truck, bus and radial factory, and an upgraded passenger car, sports-utility vehicle and light truck tyre manufacturing facility.
The company is constantly considering ways of improving its products and growing its market share across its Dunlop, Falken and Sumitomo brands.
The new factory in Ladysmith, KwaZulu-Natal, aims to increase manufacturing output to meet any arising needs in the province.
"Over the next few months and years, we aim to ramp up local production and investment and increase our impact on creating employment in South Africa. We have recently agreed to a phased investment over the next five years with our shareholders, Sumitomo Rubber Industries.
"The plan entails investing in machinery and systems that will ensure that we have capability locally to meet the requirements of original-equipment manufacturers, gain efficiencies to better serve the local market and create a better and safer experience for motorists on the road," says SRSA CEO Lubin Ozoux.
Meanwhile, he mentions that truck, trailer, bus and bakkie owners and operators require longer-lasting tyres to deliver higher mileage while optimising cost per kilometre and reducing breakdown costs, in addition to operating in heavy traffic while ensuring safety.
Failure to keep track of tyre conditions can, consequently, lead to higher tyre bills, owing to premature failures such as uneven wear.
Additionally, breakdowns are likely to increase if maintenance is not conducted routinely, which, in turn, will result in increased fuel and tyre bills.
Consequently, an increase in fuel consumption is directly linked to whether tyres are adequately maintained by ensuring the correct tyre pressure and wheel alignment.
"No fleet management programme should cut corners when it comes to checking tyre tread and tyre pressure, as well as wheel alignment, balancing and rotation," warns Ozoux.
Hence, SRSA introduced the SP835A Premium Drive truck tyre in South Africa in September 2020 for the long-haul, highway trucking fleet, manufactured at the company's manufacturing plant in Ladysmith.
Drive tyres are positioned on the axle that moves the vehicle down the road. They demand an optimal tread pattern to maximise traction and a strong grip to minimise braking distances.
The SP835A tyre offers improved customer cost for every kilometre, owing to lower mileage; a cut-resistant rubber compound that improves retreadability; and square contact technology that improves the distribution of ground contact pressure, resulting in even tread wear.
The carbon properties in the rubber compound also reduce rolling resistance and fuel consumption.
The company also offers the SP320A Premium Steer tyre for front axle position and trailers, and can be used for bus and coach applications.
Steer tyres are optimised for steering, impact handling, cornering, fuel economy, driving performance, driver comfort and an overall smoother ride.
"The SP320A tyre gives exceptional mileage performance, reduction in uneven wear and the low rolling resistant compound offers better fuel economy," enthuses Ozoux.
The SPVAN01 range – a durable and fuel-efficient tyre – caters for commercial vehicles such as minibus taxis, privately owned people carriers, bakkies, panel vans and light trucks.
The range's two newest models – which vary in size from 13 to 16 inches in diameter and were released this year – are suitable for vehicles, such as the Opel Corsa Utility, Hyundai H100, Mercedes-Benz Sprinter and Volkswagen Crafter.
Further, Sumitomo Rubber South Africa and Dunlop's after-sales support and value-adds include a dedicated infield technical service team.
The team assists transporters in selecting the correct tyre for the transporter's application.
The team also provides recommendations to minimise tyre failures, but in the event of a tyre failure, the team can conduct a tyre post-mortem analysis to determine the main causes of such failures in the fleet.
The company provides clients with value-added services such as load studies, route studies and fleet tyre surveys.
"Sumitomo Rubber South Africa also offers a process capability index guarantee that pays out the transporter, should our truck tyres not outperform the current tyres in the client's fleet. This is combined with a two-cap guarantee to give customers peace of mind when it comes to casing quality and retreadability," concludes Ozoux.