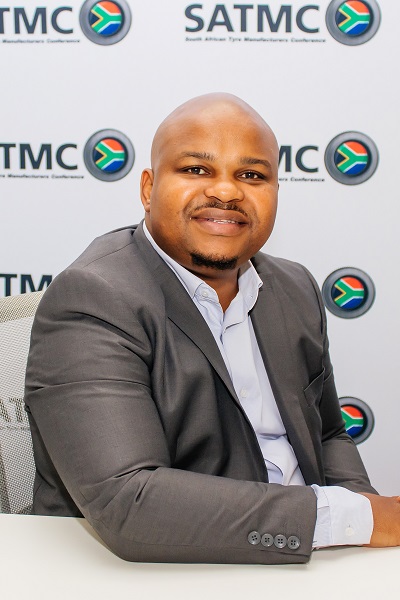 Media Release – 15 March 2023
Provisional payments lapsed on 8 March 2023
Final investigation by ITAC is continuing
SATMC expects final determination in the next 30 to 60 days
The South African Tyre Manufacturers Conference (SATMC), representing the four tyre manufacturers with plants in South Africa, has commended the handling of provisional tariffs applied over the past six months to tackle alleged dumping of passenger, truck and bus tyres from China.
SATMC Managing Executive, Nduduzo Chala, said, "As the SATMC, we believe the imposition of the provisional duties set in September last year has been beneficial for the sector. Over this period, we have strived to highlight the negative impacts of unfair trade practices and opportunistic pricing within the tyre sector, which have over many years placed the South African tyre industry's future, investment opportunities, as well as direct and indirect job creation, at risk."
Chala said the local tyre industry is eagerly awaiting the final outcomes of the International Trade Administration Commission's (ITAC) investigation into the matter. On completion, ITAC will submit its recommendations to Minister of Trade, Industry and Competition, Ebrahim Patel.
"We are expecting the decision in the next 30 to 60 days. We remain confident that our case put forward to ITAC is solid. We welcome the lapsing of the provisional payments 8 March 2023, as this means that the five-year period that typically applies to anti-dumping measures would commence from the date of the final determination, thus giving extended relief to the local manufacturing sector and ensuring maximum deterrence of tyre dumping into South Africa," said Chala.
The SATMC, which represents Bridgestone Southern Africa, Continental Tyre South Africa, Goodyear South Africa and Sumitomo Rubber South Africa, applied to ITAC for relief against unfairly traded tyre imports from China in late 2021. ITAC initiated its investigation on 31 January 2022 and subsequently introduced provisional payments of 38.33 percent ad valorem on the respective tariff classifications in September 2022. These were in place from 09 September 2022 until 08 March 2023.
"As the SATMC, we remain committed to ensuring fair competition in the domestic tyre market and will continue to strive for its growth and competitiveness in order to play a role in addressing our unemployment crisis and protecting the economy," said Chala.
"We thank the Commission for their professionalism in managing this delicate matter and appreciate the seriousness that ITAC's expert members are applying to this complex matter. We look forward to further pronouncements in the near future," he added. – ENDS –